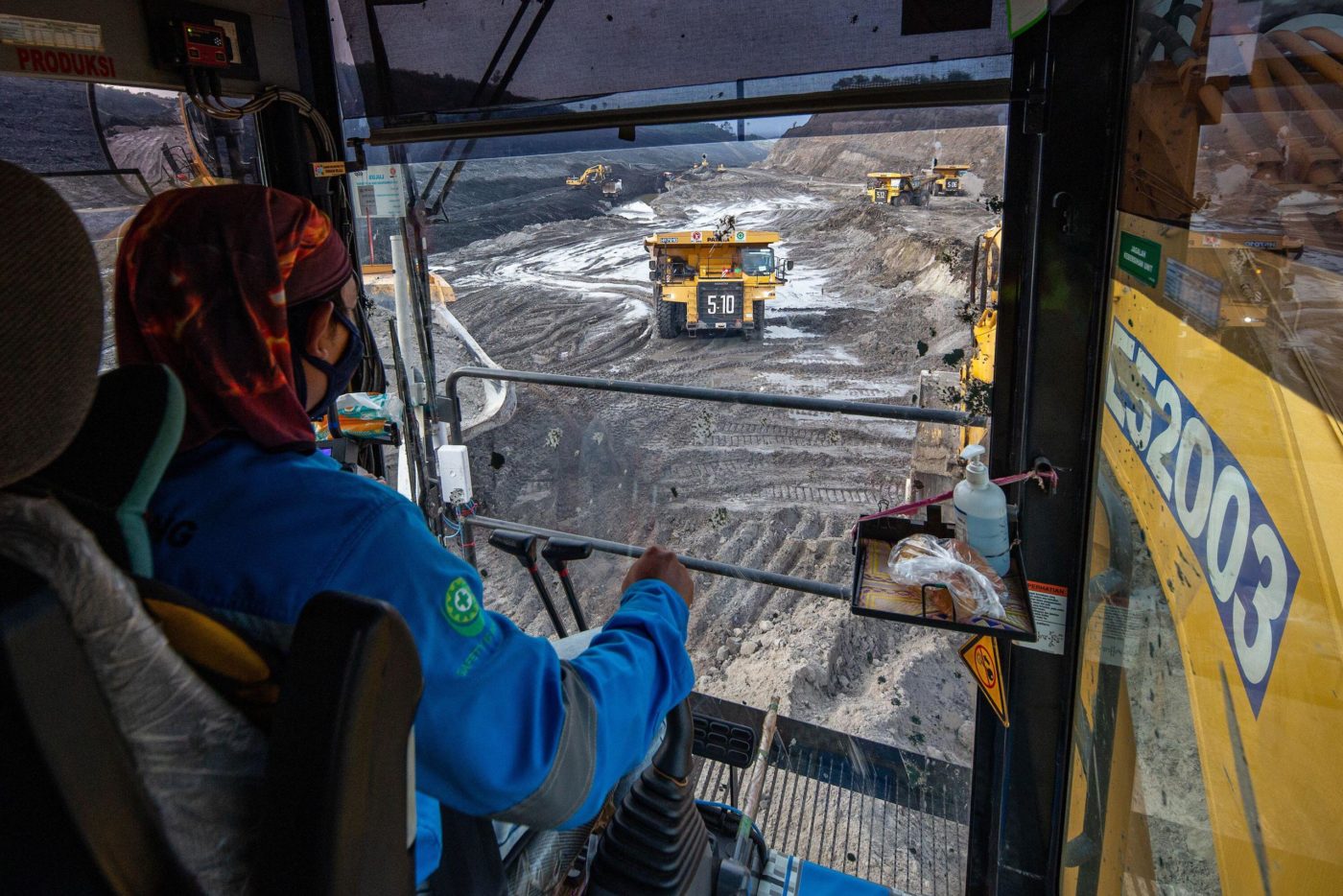 Caroline Bulolo
January 16, 2023
Between 2000 and 2019, Indonesia lost more forest to mining than any other tropical country, with coal extraction the main driver, the first ever biome-wide assessment has found.
The study, by researchers from Vienna University of Economics and Business, shows that the country lost 1,901 square kilometres of tree cover as a direct result of industrial mining activities in two decades. Among the 26 countries investigated, this accounted for 58.2% of direct forest loss by mining, making Indonesia the most affected by far.
Across its islands, Indonesia has the third-largest area of primary rainforest in the world. Coal has long been the most extracted mineral there, besides bauxite, nickel and gold, according to official data. In 2021, the country produced 610 million tons of coal, half of which was exported, at a value of US$29.6 billion. The main destination for this coal was China, with 99.2 million tons shipped there.
"Coal extraction in Indonesia is done with open-pit mining, hence the deforestation," says Syahrul Fitra, a senior forest campaigner at Greenpeace Southeast Asia. Open-pit mining extracts minerals from the earth by removing soil and rocks from above the deposits. Syahrul says the process of clearing forests and creating holes dramatically changes the landscape.
However, in 2019 "only" 1,154 sq km of land was deforested in Indonesia as a result of human activities, the lowest in two decades and a 75% decrease from 2018, which saw 4,624 sq km of loss.
"Although Indonesia's total deforestation has declined annually since 2015, these findings emphasise the continued need for strong land use planning to ensure mining does not destroy forests or violate community rights," says Hariadi Kartodihardjo, professor of forest policy at Bogor Agricultural University, West Java.
He argues that the government should stop issuing mining licences in protected forest or conservation areas.
"It is important to note that once a mining permit is issued in a forested area, there must be deforestation, but the problem is that current mining regulations in Indonesia still allow such a thing to happen. Thus it is necessary to assess this regulation," Hariadi says.