Posted by Paul Moore on 3rd February 2023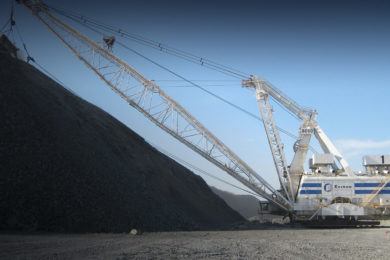 Japan's Idemitsu Kosan has agreed to transfer all of its coal mining interests (85%) in the Ensham Coal mine located in Queensland, Australia, held through its wholly owned subsidiary Idemitsu Australia Pty Ltd to Sungela Pty Ltd, which is 75% owned by South Africa's Thungela Resources Ltd, the thermal coal miner demerged from Anglo American in 2021. It follows Idemitsu's sale of the Malinau coal mine in Indonesia in March 2022 and the completion of coal mining at Muswellbrook in December 2022.
Idemitsu says it aims to achieve sustainable profitable growth by transforming its business portfolio by reducing fossil fuel assets and maximising earnings from existing businesses, and by expanding new businesses that contribute to a carbon neutral society.
It retains the Boggabri coal mine in Australia but says it will promote the commercialisation of Idemitsu Green Energy Pellets as an alternative fuel to coal. This is a carbon-neutral, high-calorie fuel made from commonly used semi-carbonised wood pellets. It can be used as an alternative to coal and does not require modification of existing coal combustion facilities.
It says through the operation of Boggabri Mine, it will fulfill its mission of "providing a stable supply of energy needed today, while at the same time making maximum use of the resources it has developed over many years in Australia and promoting the diversification of its portfolio for a sustainable energy future such as renewable energy, rare metals, hydrogen and ammonia, in line with global growth demand."
The Ensham share transfer price will consist of an upfront payment of A$340 million to be paid as of the transfer date and a royalty consideration payment based on the price and volume of coal to be sold from the Ensham mine in 2023 and 2024.