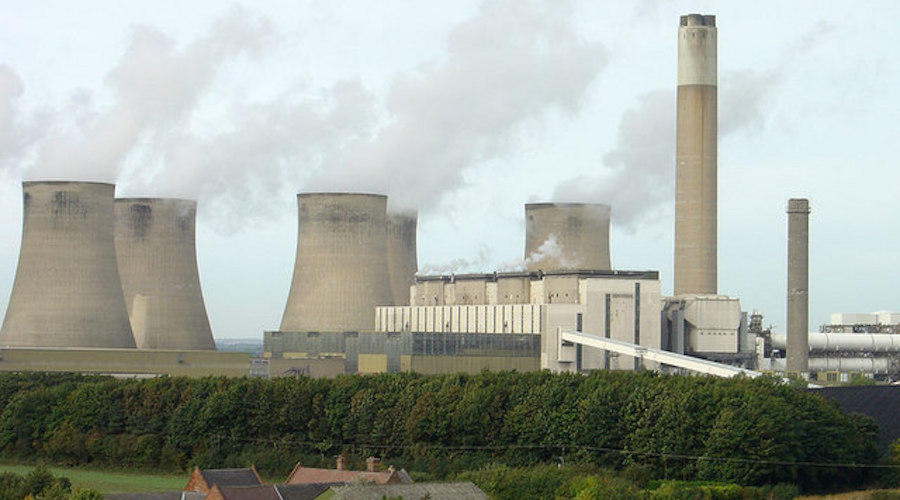 The UK's grid operator asked one coal-fired power unit to be ready to generate power as it seeks to boost electricity supplies during a cold snap.
The Uniper SE-owned unit at the Ratcliffe plant in central England is warming and will be ready to provide power by 12:25 p.m. London time on Tuesday, according to a notice by National Grid's Electricity System Operator. Demand is set to surge during a spell of cold weather in the UK just as falling wind speeds curb power generation from turbines.
National Grid has asked units in the coal reserve to get ready several times this winter but has stopped short of requiring them to generate. The network operator has asked households to reduce demand during several evenings to help balance supply at peak times.
The UK wind forecast shows generation dropping on Tuesday: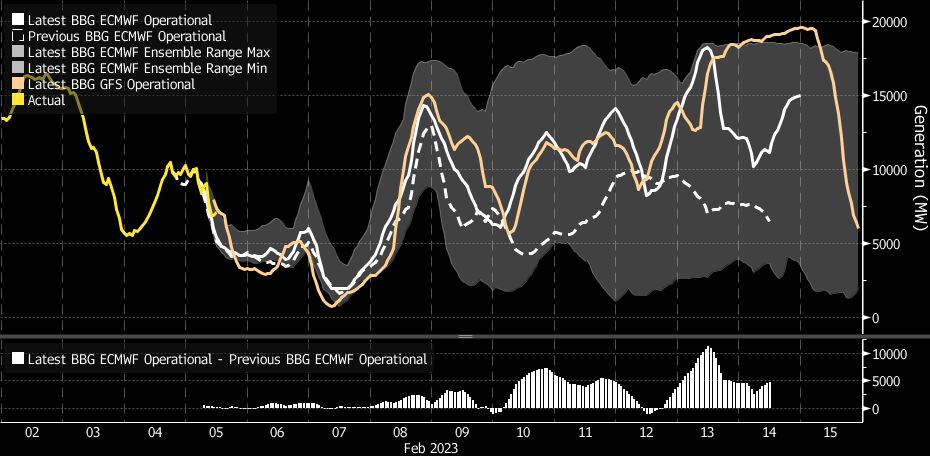 The UK will phase out coal next year as it seeks to cut emissions. But the government asked coal-fired power producers to keep units available this winter as Europe faces a shortage of natural gas. Using coal means less gas is needed to produce power.
Demand is expected to peak at 40.9 gigawatts at 5 p.m. on Monday, up from 38.8 gigawatts on Sunday, grid data show. Power for tomorrow rose to £159.30 a megawatt-hour, the highest since Jan. 23 on Epex Spot SE exchange. The contract for 5-6 p.m. jumped to £210 a megawatt-hour on Epex.
"We will warm one of our five winter contingency coal units for potential use on Tuesday 7 February," National Grid said in an emailed statement. "The ESO as a prudent system operator has developed these tools for additional contingency to operate the network as normal. This does not mean electricity supplies are at risk."
The measure demonstrates how vulnerable Britain remains to colder weather and fluctuations in wind output. The grid operator set aside as much as £395 million to pay coal units earmaked for closure to stay active this winter as reserve capacity.
(By Rachel Morison)